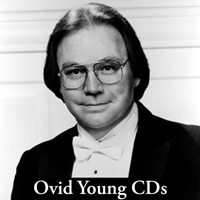 View CCNow Cart/Checkout
---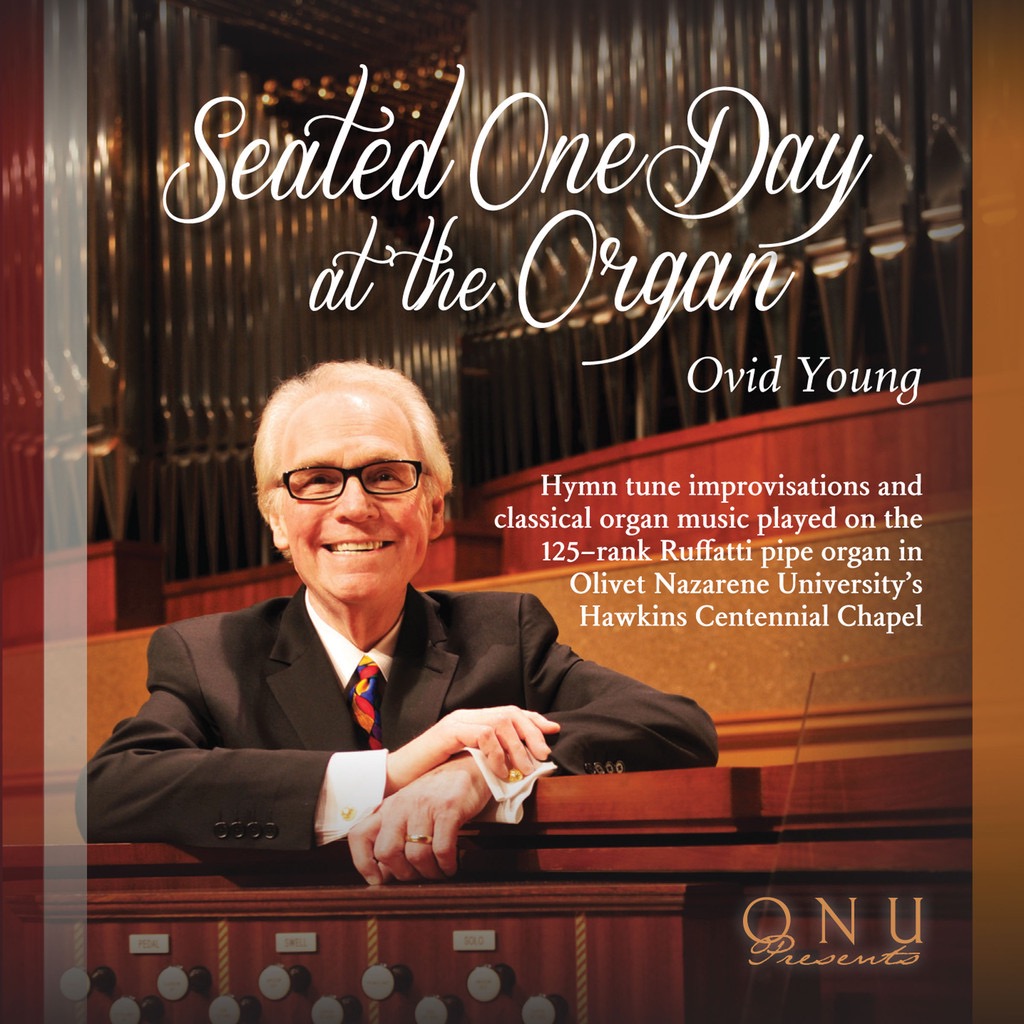 $18.00 Buy Now From CCNow
---
Seated One Day at the Organ
ONU Presents celebrated organist and composer, Dr. Ovid Young, in a collection of hymn tune improvisations played on the 125-rank Rufatti Organ in the Hawkins Centennial Chapel.
Rondeau
The Fifers
Meditation on "His Eye Is on the Sparrow"
Adagio, K. 356
Fountain Reverie
Improvisation on "Come, Thou Fount of Every Blessing"
Prayer – Intermezzo
Fantasy- Toccata on "Joyful, Joyful We Adore Thee"
Suite in Three Movements (1985)
Improvisation on "May Jesus Christ Be Praised"
Bonus Track: A Mighty Fortress Is Our God
---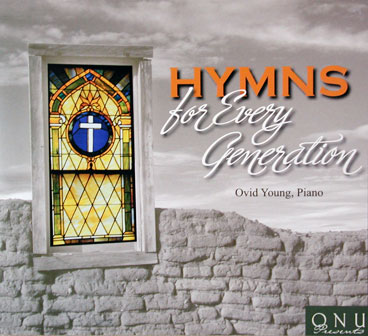 $18.00 Buy Now From CCNow
---
Hymns for Every Generation
Hymns for Every Generation includes several melodies that have survived decades, even centuries, constantly inspiring and declaring and strengthening the faith of "the saints who've gone before." Other tunes in this anthology are the creations of 20th- and 21st-century composers, the gifted people who ensure that Christian believers will continue to "sing to the Lord a new song."
On several of these fresh settings of beloved hymn tunes, Ovid's solo piano is accompanied by a string ensemble.
O How He Loves You and Me – O Love That Will Not Let Me Go – 'Tis So Sweet to Trust in Jesus
Built on the Rock
It Is Well with My Soul
Let All Things Now Living
Emmanuel
What a Friend We Have in Jesus
All Creatures of Our God and King
Sun of My Soul
Jerusalem (from the soundtrack of "Chariots of Fire")
Precious Lord, Take My Hand
Abide with Me
Let Us Break Bread Together
Come, Ye Disconsolate
There's a Wideness in God's Mercy
---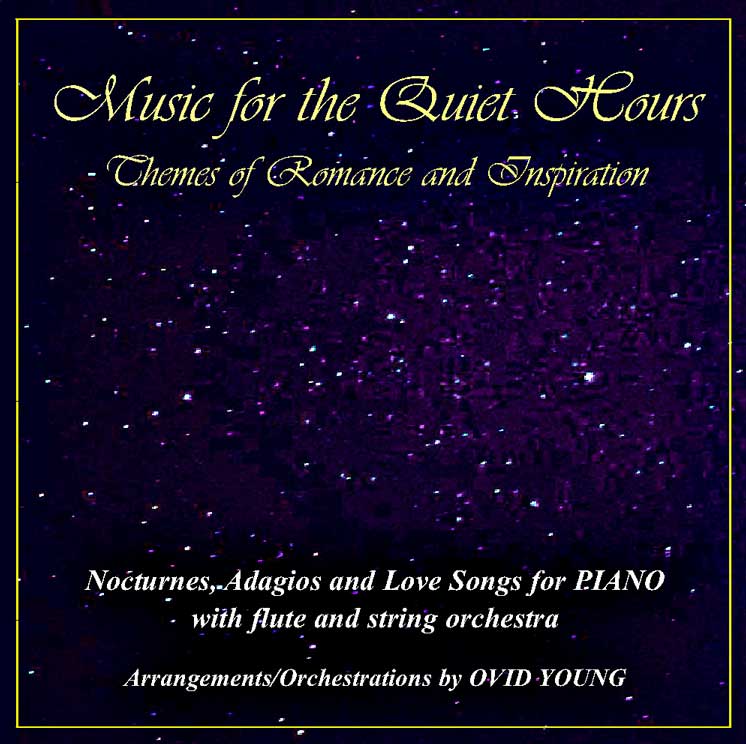 $18.00 Buy Now From CCNow
---
Music for the Quiet Hours
Themes of Romance and Inspiration
Nocturnes, Adagios and Love Songs for Piano with flute and string orchestra. Arrangements/Orchestrations by Ovid Young.
For any therapeutic time of musical listening – but especially in the quiet of the late evening hours – the enduring melodic masterpieces in this collection offer the listener a gentle musical escape from the noise and stress of daily life.
With You Gone (Adapted from a theme by Josef Strauss)
Once in a While (Green/Edwards ©Miller Catalog Inc.)
Laura (Laura, Raskin ©EMI Robbins Catalog Inc.)
Theme from Somewhere in Time (Barry/Robertson ©Song of Universal Inc.)
Beau Soir (Claude Debussy)
Theme from The Apartment (Powell ©Universal Pictures Music)
Clair de Lune (Claude Debussy)
When You Wish Upon a Star (Pinocchio, Harline/Washington ©Bourne Co.)
Kanon in D (Johann Pachelbel)
The Swan (Camille Saint-Saens)
To Music (An die Musik, Franz Schubert)
---