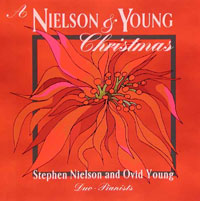 Enjoy Nielson & Young Christmas music this season. Great for gifts!
---
Just Released!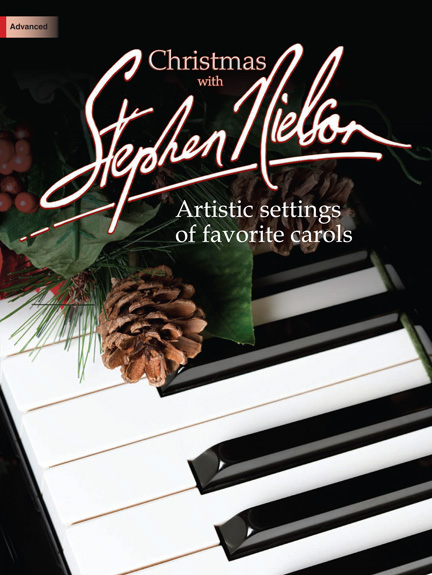 $15.00 Buy Now From CCNow
---
Christmas with Stephen Nielson: Artistic Settings of Favorite Carols
A brand new collection of classically-based settings of favorite and timeless Christmas and Advent carols, familiar and less familiar, which will enrich the season for pianist and listener alike.
Once in Royal David's City
The Sussex Carol
Thou Who Wast Rich Beyond All Splendor
What Child Is This?
Angels We Have Heard on High
Gesu Bambino
O Jesus Sweet, O Jesus Mild
In the Bleak Midwinter
I Heard the Bells on Christmas Day
---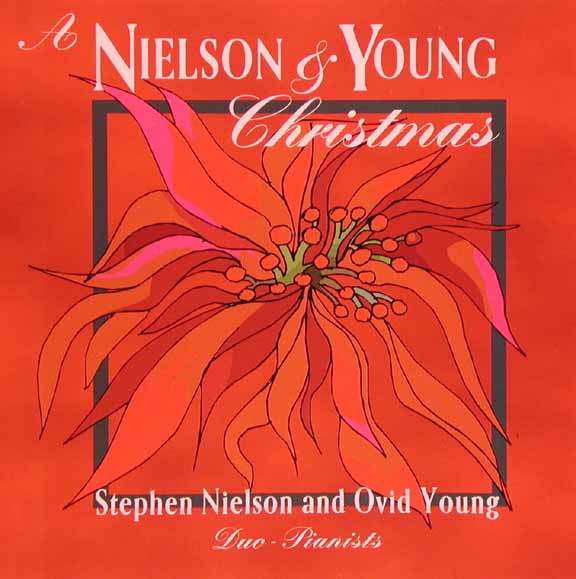 $18.00 Buy Now From CCNow
---
A NIELSON & YOUNG CHRISTMAS
The exhilarating, enduring music of Christmas presented by Nielson & Young is energetic, rollicking and poignant. It is everything you expect from this celebrated duo-piano team — and much more! And it is like no other Christmas recording you've ever heard, and certainly like nothing else these artists have ever done. Enjoy A Nielson and Young Christmas throughout the year.
Angels We Have Heard on High
God Rest Ye Merry, Gentlemen
Let All Mortal Flesh Keep Silence
Joy to the World
Carol of the Bells
I Heard the Bells on Christmas Day
March of the Three Kings
Fairest Lord Jesus
Dance of the Sugar Plum Fairy
Tritsch – Tratsch Polka
Gesu Bambino
Le Bal
Jesu, Joy of Man's Desiring
Jingle Bells
Medley: Good Christian Men, Rejoice and O Christmas Tree
---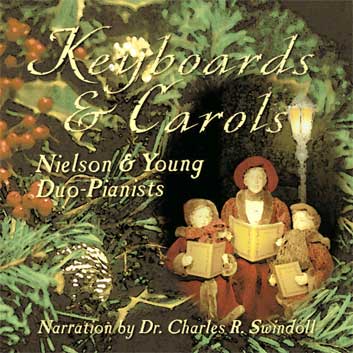 $18.00 Buy Now From CCNow
---
KEYBOARDS AND CAROLS
For the Christmas season, KEYBOARDS & CAROLS is a brilliant musical tapestry combining the popular duo's artistry with carols and choral masterpieces, including the Hallelujah Chorus by Handel. Joining Stephen Nielson and Ovid Young on this beautiful recording is their long-time friend, Dr. Charles Swindoll, renowned author and pastor, who reads poetry and narration richly unfolding the mystery, joy and eternal grandeur of the Nativity. Make your Christmas enjoyment and giving complete with KEYBOARDS & CAROLS from the creative minds and hands of Nielson & Young!
Silent Night
O Come, All Ye Faithful
Toward a Stable
Away in a Manger
Let All Mortal Flesh Keep Silence
Sing of Love Come Down
O Little Town of Bethlehem
My Gifts to the King
Jesu, Joy of Man's Desiring
Giving in Return
A Cadence of Joy
Joy to the World
Hallelujah Chorus
---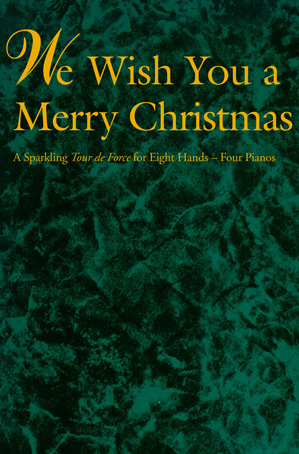 $30.00 Buy Now From CCNow
---
WE WISH YOU A MERRY CHRISTMAS
A sparkling tour de force for EIGHT HANDS AT FOUR PIANOS, arranged by Nielson & Young with Mark Hayes and Jeff Bennett. Join the growing number of churches and educational institutions who mobilize their best keyboard players to present festive "monster" piano concerts! The complete set includes a full conductor's score with all parts plus separate parts for players I, II, III and IV.
---